Baptism Service - Sunday, November 24 at 11:00 am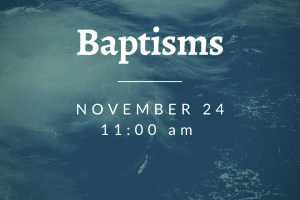 God changes lives through the Gospel!
Join us on November 24 at 11:00 as we hear testimonies of two lives that have been transformed and witness baptisms. All are welcome!
A Family Christmas - Friday, December 13 at 7:00pm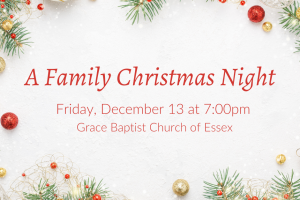 Bring the whole family and join us for an evening of carols, a children's devotion about Christ' birth, and a special time of desserts. This is a great event to invite friends to as we celebrate Christmas as a church family.